OUR GOALS
$11m for a new 17,346 sq. ft. art and education addition to the Chase Family Building
$9.6m for endowment growth to ensure future success
$1.4m for the purchase of contiguous property and additional parking
CONTRIBUTIONS RECEIVED TO DATE
Goal: $22 Million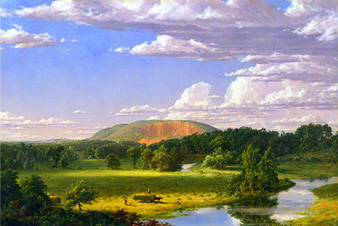 THE GOAL IS IN SIGHT!
Help us reach our goal!
SIMPLE WAYS TO SUPPORT THE EXPANSION
GIVE ONLINE
ALL DONATIONS WELCOME!
Donations of any size are appreciated and can also be scheduled monthly.
How to donate:
Click on the link in the green box below
On the new page, enter the amount you wish to contribute
If you wish for the donation to be entered in a certain name or you would like to make an anonymous donation, type in your instruction in the comments section
GIVE BY PHONE
Talk to helpful Museum Staff who can answer any of your questions. Call (860) 229-0257, ext. 246.
GIVE BY MAIL
Help support the Museum by downloading and completing this form and by returning it to:
Address:
New Britain Museum of American Art
56 Lexington Street
New Britain, CT 06052
Fax:
(860)229-3445
GIVE BY APPRECIATED SECURITIES
To give a gift of securities, please have your broker transfer securities to:
Merrill Lynch, Pierce, Fenner & Smith Inc.
DTC # 5198
FBO New Britain Museum of American Art
Acct # 56d 04122

Please notify Director of Finance, Tom Bell at (860) 229-0257, ext. 221 or bellt@nbmaa.org to expect a transfer.
NAMING OPPORTUNITIES
Create a legacy at the New Britain Museum of American Art's new Art & Education Expansion with a naming opportunity. Consider naming a gallery or endowment in your honor, in honor or memory of a loved one, or in celebration of a special occasion. Your support will be recognized with a plaque for Museum-goers to recognize your generosity for years to come.
For more information about naming opportunities, please contact:
Claudia Thesing, Director of Development
thesingc@nbmaa.org
(860) 229-0257 ext. 213
BECOME A MEMBER
Becoming an NBMAA Member is one way to enjoy what the new addition has to offer while supporting the Museum.
Membership benefits come in many different levels and include:
Free general admission for one year
Invitations to opening receptions and events
Discounts in The Museum Shop and Café On The Park
Subscription to our Quarterly Newsletter to stay up to date with Museum programs and exhibitions
Reciprocal benefits at other museums
Plus more!
LEARN MORE
JOIN OUR E-MAIL LIST
Join the NBMAA's e-mail list to stay up to date on the latest exhibitions, programs, opportunites and more.
Join our list by clicking the link below and filling out the form!
JOIN LIST