Drawn from the acclaimed Rubell Museum in Miami, Florida, 30 Americans showcases works by some of the most significant artists of the last four decades, including Jean-Michel Basquiat, Mickalene Thomas, Kara Walker, Hank Willis Thomas, and Kehinde Wiley.
This groundbreaking exhibition tells the story of Black humanity through the gaze of contemporary Black artists. Dating from the 1970s to the 2000s, the extensive group of paintings, drawings, collages, photography, portraiture, sculptures, installations, and performance artwork addresses over 200 years of American history and considers the powerful influence of artistic legacy and community across generations. The exhibition invites us to confront the complexities of individual and collective self-making; explore the transformative paths of self-determination and self-healing; reclaim dignity and liberation of the Black body and Black sexuality; and reframe the past, present, and future of African-descended people through wonder and imagination.
Curated by scholars Dr. Dann J. Broyld, Provost Nicole Stanton, and Dr. Brittney Yancy, the exhibition is a catalyst for community and conversation, and engages active collaboration with Museum staff and a 30 Americans Community Advisory Group comprised of local community members.
Featured Artists

Nina Chanel Abney
(b. June 4, 1982)

John Bankston
(b. December 22, 1963)


Jean-Michel Basquiat
(December 22, 1960 - August 12, 1988)

Mark Bradford
(b. November 20, 1961)

Nick Cave
(b. February 4, 1959)

Robert Colescott
(August 26, 1925 - June 4, 2009)

Noah Davis
(b. June 3, 1983)

Leonardo Drew
(b. April 16, 1961)

Renée Green
(b. October 25, 1959)

David Hammons
(b. July 24, 1943)

Xaviera Simmons
(b. January 1, 1974)

Lorna Simpson
(b. August 13, 1960)

Shinique Smith
(b. January 9, 1971)

Henry Taylor
(b. June 22, 1958)

Hank Willis Thomas
(b. March 17, 1976)

Mickalene Thomas
(b. January 28, 1971)

Kara Walker
(b. November 26, 1969)

Carrie Mae Weems
(b. April 20, 1953)

Kehinde Wiley
(b. February 28, 1977)

Purvis Young
(February 4, 1943 - April 20, 2010)
30 Americans at the NBMAA:
What does freedom mean? What does it mean to be Black + American? What is Blackness? are questions these 30 African American artists answer through reality, truth, imagination, and wonder. These questions are further explored by guest curators Dr. Dann J. Broyld, Nicole Stanton, and Dr. Brittney Yancy, and are interpreted through a series of unifying themes:

"Making a Way Out of No Way: Radical Black Self-Making in Contemporary Art"
"Making a way out of no way" is a phrase that emerges out of Black communities to express the challenges of surviving and thriving in the face of economic, aesthetic, cultural, and political oppression experienced in the Black diaspora. From food to fashion, performance to visual practice, Black communities have found ways to weave forms of expression that imaginatively reach towards liberation and self-determination. The artists in this section build on that tradition as they radically imagine, reinvent, and celebrate Black identities. They grapple with questions of race, subjectivity, gender, beauty, and power and invite the consideration of how we might rupture past stereotypes, opening up a multiplicity of possibilities for self-identification, liberation, and states of wonder.

Artists like Kehinde Wiley upend our expectations by placing contemporary Brown and Black people in settings associated with a white historical past. His figurative works quote historical sources and position young Black men in fields of power and, in doing so, disrupt our understanding of that past and Black and Brown subjectivity. Works by John Bankston conjure fantastical yet clearly racialized images that explore personal identities, and inner landscapes made tangible. These artists speak what is often unspoken, such as Robert Colescott, who takes on racial stereotypes and other cultural tropes through a visual language that challenges, surprises, and provokes.
William Pope.L's work tackles the language of racism, racializing, and classification, probing identity through unexpected juxtapositions of text. He says of his work: "My focus is to politicize disenfranchisement, to make it neut, to reinvent what is beneath us, to remind us what's to come..." From the unexpected and self-proclaimed absurdities of Pope.L, we move polyrhythmically to the work of artists like Mickalene Thomas. She probes Black women's beauty, sexuality, and experience, creating worlds where our ways of being are explored, elevated, and commemorated. Thomas is a multidisciplinary artist who creates spaces in which Black women see themselves and can imagine new possibilities. New signs. New Wonders.
"Signs and Wonders"
In this exhibition section, be raptured by wonder, step into a realm of marvel, where ancient alignment awaits new prospects. "Signs and Wonders" is a colloquialism or turn-of-phrase used in the African American community to describe both spiritual and space-like acts that occur with enchantment. They captivate and awe us into amazement, enlightenment, and illumination. Make us look to the Gods, constellations, and spiritual realm for explanations. They dazzle us with delight and leave us dazed in stardust. These acts open us to the possibilities and coloration of liberation, self-determination, and the wide world of signals, mirrors, and miracles. Mark Bradford, Jean-Michel Basquiat, and Glenn Ligon are just a few of the artists whose abstract compositions conjure these ideas.

Are the zodiac signs reflected in the whimsical works of the artist? Has art been influenced by the sun, moon, and the Milky Way? Can stars and earth's orbit be held within us and the artist, as a replication of the heights and the adornment above? Have you searched your inner constellations to seek revelations? Enter this museum space open to messages asserted by the planets, and exit in a world of deep astrological exclamations! Turn upward bound, and endeavor to never let the artist be grounded in gravity's grasp. Gather in this gallery the embellishment of the galaxies. In each art piece, search the zodiac signs for a clue higher than the present and the ether.
"Black Wonderment and Freedom Dreams: Adornment, Identity & Freedom"
Wonderment, Afrofuturism, materiality, and adornment present artistic visualities that reclaim Black humanity, reimagine freedom, and restore Black identity and culture to our everyday world. Historian Robin D.G. Kelley reminds us that imagination has the power to transform society, and in his work Freedom Dreams: The Black Radical Imagination, artists, in particular, transport us towards a free world. The artists in this section demonstrate how the practice of wonderment and imagination are embedded in the African diasporic experience; the ancestral spirit of faith, resilience, and imagination is rooted in the African tradition and spans generations across the diaspora. These artists are freedom dreamers who envision a world shaped by liberation, empowerment, and full personhood. Black wonderment relies on a universal worldview that allows for self-definition, and the artists of 30 Americans, in particular, elevate the tradition of adornment and materiality in the self-making process.
In this section, artworks including Nick Cave's Soundsuit, Lorna Simpson's Wigs (Portfolio), Mickalene Thomas's Whatever You Want, and David Hammond's The Holy Bible, Old Testament send us to a world where the tradition of fashion and adornment are central to African Americans' pursuit of self-definition and freedom making. These works in this section invite us to confront the complexities and fluidity of individual and collective self-making; explore the transformative paths of self-determination and self-healing; reclaim dignity and liberation of the Black body and Black sexuality; and reframe the past, present, and future of African-descended people through wonder and imagination.
Learn More About the Curators Here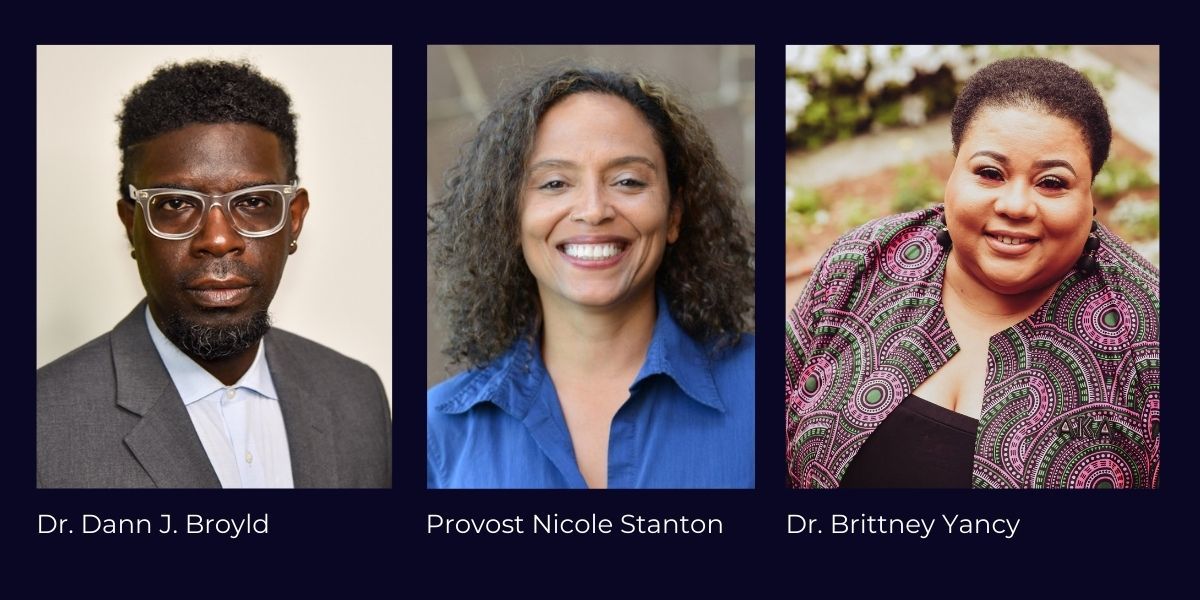 About the Rubell Museum:
The Rubell collection was established in 1965 by Don and Mera Rubell. The Rubells' passion for art and their attention to collecting works from a diverse group of artists resulted in one of the largest privately-owned contemporary art collections. The collection became accessible to the public in 1993, when the Rubell Family Collection/Contemporary Art Foundation was opened in Miami, Florida. In 2019, the Rubell Family Collection expanded to a larger building and was renamed the Rubell Museum to emphasize its mission to share the extensive collection of contemporary art with the public. The collection is always expanding and features works by many important contemporary artists, such as Jean-Michel Basquiat, Cecily Brown, Keith Haring, Rashid Johnson, Hayv Kahraman, Jeff Koons, William Kentridge, Yoshitomo Nara, Cindy Sherman, and Mickalene Thomas. The vast range and depth of the collection has allowed the Rubell Museum to create 48 special exhibitions, including 30 Americans, drawn entirely from works in its collection.
Related Programming
Any missing registration links are forthcoming.
JUNE PROGRAMS



Members Opening Reception and Artist Night with performance by Johnnie-Lee Walton Jazz Ensemble
Thursday, June 16
Saturday, June 18
FREE admission

Gallery Talk with 30 Americans Curators
Thursday, June 23, 5 p.m.
Reception with 30 Americans Curators
Thursday, June 23, 6 p.m.
Art Happy Hour | The Willis Moore Project
Thursday, June 30, 5:30-8 p.m.
An Evening with Goodwin University
Thursday, June 30, 6 p.m.
JULY PROGRAMS


Dr. Brittney Yancy Conversation with Andre Rochester
This event was originally scheduled for June 30. It is now on Thursday, July 7, 6 p.m.
Art Summer Nights (Community Day)
Thursday, July 21, 4-8 p.m.
Live Music by Sarah Hanahan Jazz Quartet
Thursday, July 21, 5:30-8 p.m.
Thursday, July 21, 4-8 p.m. (Talk 4-5 p.m.)
Artist Talk & Workshop with Raheem Nelson
Thursday, July 28, 5-8 p.m.
AUGUST PROGRAMS


First Friday | The Miles Elliot Experience
Friday, August 5, 5:30-8 p.m.

Friday, August 5, 6 p.m.
Art Summer Nights (Community Day)
Thursday, August 18, 4-8 p.m.
Thursday, August 18, 4-8 p.m. (Talk 4-5 p.m.)
Thursday, August 18, 5 p.m.
Live Art Demonstration with Corey Pane
Thursday, August 18, 6 p.m.

Learning Summit/Symposium and Teacher Professional Development Day | Featuring Virtual Talk with Radcliffe Bailey and Hands-on Art Making
Tuesday, August 23

SEPTEMBER PROGRAMS


Walk-In Tour | 30 Americans Special Exhibition
Sundays at 1 p.m. | September 25 - October 30


Museum Unwrapped with Lauren Clayton
Sunday, September 18, 1 p.m.
OCTOBER PROGRAMS


Walk-In Tour | 30 Americans Special Exhibition
Sundays at 1 p.m. | September 25 - October 30
30 Americans: A Day of Discovery and Celebration
Saturday, October 1
Museum Unwrapped with Frederick-Douglass Knowles II
Sunday, October 2, 1-2 p.m.
Thursday, October 6, 6-7 p.m.
Museum Unwrapped with Pierre Sylvain
Sunday, October 16, 1 p.m.
Fashion Show with Saints by S.J. Boutique
Sunday, October 23, Time TBD
Exhibition Catalog
The catalog will be available in the Museum Store. Details forthcoming.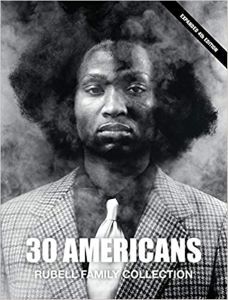 The accompanying exhibition catalog contains essays by Robert Hobbs, Glenn Ligon, Franklin Sirmans, and Michele Wallace, in addition to 22 commissioned writings by artists in the exhibition about artworks in the catalog, including pieces by Nina Chanel Abney, John Bankston, Mark Bradford, Nick Cave, Robert Colescott, Noah Davis, Leonardo Drew, Renée Green, Barkley L. Hendricks, Rashid Johnson, Kerry James Marshall, Rodney McMillian, Wangechi Mutu, William Pope.L, Rozeal Shinique Smith, Jeff Sonhouse, Henry Taylor, Hank Willis Thomas, Mickalene Thomas, Kara Walker, and Kehinde Wiley.
Sponsors:
30 Americans is organized by the Rubell Museum.
Support for 30 Americans is provided by Irene and Charles J. Hamm, Edward C. & Ann T. Roberts Foundation and Logan Milliken, Peter Rogers, and the Bristle Cone Pine Foundation.
Additional exhibition support is made possible by Tania and Steve Weiss. Support for the exhibition's curatorial team is provided by Susan and John Rathgeber, Claudia I. Thesing and Linda Cheverton-Wick and Walter Wick.
30 Americans programming is made possible by Jay and Allison Bombara, Dona and Michael Cassella, Bradford Korder, Nancy Stuart, Neal Freuden, and John and Brenda Manning.
Generous in-kind support by Thomas Mach Interiors.